February 4, 2020
/
/
Comments Off

on Coronavirus
What is Coronavirus?
Coronavirus is quickly gaining a lot of attention with the recent outbreak that started in China. It is a type of respiratory virus that affects your nose and upper throat. Although many strains of coronaviruses exist, most are harmless and will resolve themselves without treatment. The most recent outbreak of coronavirus is a specific virus known as 2019 NovelCoronavirus(2019-nCoV). The virus was first detected in Wuhan, China and supposedly had links to large seafood and animal markets. However, a growing number of patients have not had contact with these sources, indicating that the virus is primarily spread from person to person. Some people have reported experiencing little to no symptoms, while others have experienced serious illness and in some severe cases, death. Common symptoms of the virus include fever, cough, and shortness of breath. 
Worldwide Spread
Currently there are over 20,000+ cases in China with a death toll of 420 individuals. The illness has spread to more than 15 countries, all from people who recently visited Wuhan, China. The Center for Disease Control and Prevention (CDC) has started deploying public health employees to screen all passengers traveling from Wuhan into the United States. Screenings are taking place at 5 major US airports: Los Angeles, New York-JFK, San Francisco, Atlanta, and Chicago-O'Hare. The average American shouldn't have major concerns with this virus yet. Out of caution, the CDC is still on high alert and is aware of the potential for the virus to spread throughout the country. Similar to how previous types of Coronaviruses, like the Middle Eastern Respiratory Syndrome (MERS) and Severe Acute Respiratory Syndrome (SARS), have spread in the past, many researchers expect more Americans will be infected by the Coronavirus in the coming future from person-to-person contact. We must do what we can to help prevent the spread of these virus.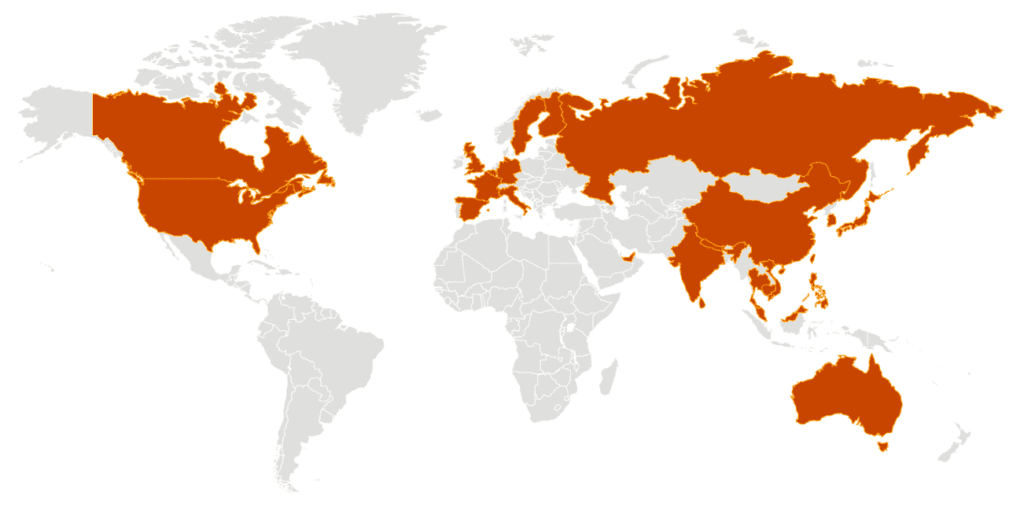 Prevention & Treatment
Currently, there are no vaccines available to protect you against the coronavirus, but there are certain steps you can take to minimize your risk of contracting it:
Frequently wash your hands with soap and warm water.

Avoid touching your eyes, nose, and mouth with your hands.

Avoid people that you know are sick.

If you have cold-like symptoms, stay home and avoid contact with others.

Whenever sneezing or coughing, do so into a tissue and discard the tissue immediately, then wash your hands.

If you are in a public space, disinfect the objects you come into contact with to the best of your ability.
At this time, there are no specific treatments for this coronavirus. There are some things you can do to help alleviate your symptoms. These include taking pain and fever medications, taking Vitamin C and probiotics, utilizing room humidifiers, or taking hot showers to relieve a sore throat or cough. If you are feeling mildly sick and have reason to believe it is due to this virus, the best thing to do is contact a medical provider, avoid contact with other people, get a lot of rest, and drink plenty of fluids. 
Travel Tips
As of February 4th, the US Department of State has issued a level 4 warning to all travelers going to China. The CDC issued a level 3 warning to avoid all nonessential travel. This simply means to avoid all nonessential travel to China. Chinese officials have ceased all travel in and out of Wuhan, isolating the city where this virus is believed to have started. Older adults with underlying health conditions have been specifically advised not to travel to China, as they are at an increased risk for severe illness. If you are someone who is traveling from China to the U.S., the CDC, and Border Protection are implementing enhanced screening protocols to ensure the safety of everyone and reduce the risk of the virus spreading. These screening procedures include travelers filling out a short questionnaire regarding their travel and symptoms, if any are present. Next, a CDC employee takes the individual's temperature and looks for any symptoms such as coughing or labored breathing. If any of these screenings are positive, the CDC further evaluates them and directs them to go to the hospital for medical supervision. If all screenings come back negative, the CDC staff will provide health information cards to all travelers instructing them on what to do going forward and who to contact if they experience any specific symptoms within the next 14 days. 
To Put It In Perspective
While the media has given vast attention to this growing virus outbreak and the numbers may seem staggering, the risk of getting the flu remains greater than coronavirus. The influenza virus, commonly known as the flu, has both prevention and treatment options, but affects more individuals worldwide today than this strand of coronavirus. Comparatively, the CDC states that there have been 19 million flu cases this year which led to approximately 180,000 hospitalizations and 10,000 deaths. While the risk for coronavirus is much lower than the flu, if you have any concern, please reach out to your medical provider and seek appropriate treatment.
To stay abreast of the coronavirus updates, look here at the CDC website.
(https://www.cdc.gov/coronavirus/2019-ncov/locations-confirmed-cases.html#map)